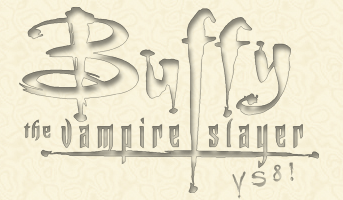 Virtual Season 8
It's a Whole New Slayground!
PREVIOUSLY ON BUFFY THE VAMPIRE SLAYER: In keeping with her birthday tradition, Buffy expected that certain disaster, or at least demons, was lurking around every corner. Instead her day was just about perfect - right up until the moment she returned home from a date with Brad and found Giles and Jo locked in a passionate embrace.

The intensity of her reaction clarified her feelings for Giles, but at the same time left her determined to put his happiness first....