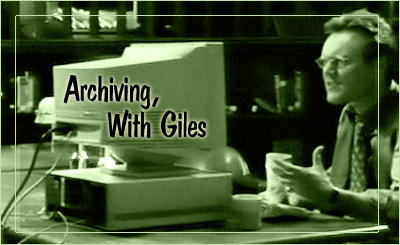 VLC IS OVER

and someday, this site too will fade away into cyberspace...

(we carefully made it from 100% recyclable electrons!)

BUT YOU CAN HELP IT LIVE ON!

Keep it preserved forever on hard drives;
burned onto CDs;
and archived on scattered servers
around the world...
---
You have at least four options to do this:
1. Download the full site zipped up here. Be forewarned: It's a big file! There are plenty of graphics and this total file equals nearly 80,000kb! After downloading, just unzip and you'll have the entire site (minus the boards and the credits) on your hard drive. Everything is there and you can surf comfortably off line, moving from extras to episodes at your convenience.

You can also get the credits separately. There is a place saving page for the boards, but unfortunately we can't zip them up. However, we have included the avatars in their own subdir as a bonus, so you can use them in the future.
2. Limited Space? Get just the episodes here. It's a medium sized file, about 3600kb, and it does include the episode art so you'll get the eps just as they appeared on the site. No extras or graphics, but you will have ep 20's Flash Door Act Five!
3. Use a site saver like HTTtrack which will store the whole site on your hard drive for you. There are a variety of programs out there--feel free to use the one you like best. HTTrack is free and has been recommended by one of the Lunatics in particular.
4. Most browsers allow you to save a site through your browser commands. IE will let you synchronize for offline viewing for example. Please note though that this is the least recommended of all the options as most of the browsers store the data in ways that make it less accessible or transferable...if you want to move the site from one computer to another in the future for example, you cannot always do so easily with a site saved this way.
---
Permission is given freely distribute or store the VLC site in its entirety
with proper crediting and for personal pleasure only. This is a not for profit site!

Portions of the site such as graphics can be used independently
as outlined in the site policies and disclaimers.

We thank you all for your support
and hope that VLC continues to bring you
some measure of pleasure in years to come.

---